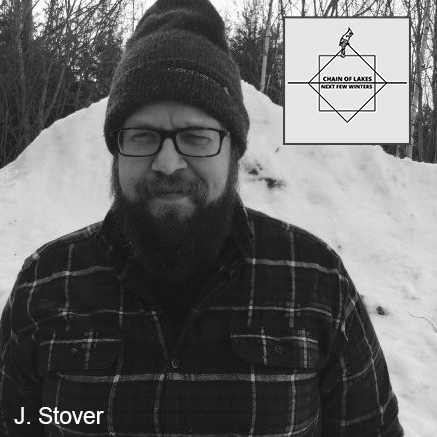 "NEXT FEW WINTERS IS A SHINING EXAMPLE OF WHY WE NEED MUSIC MORE THAN EVER"
Award-winning singer-songwriter Kyle Rasche has fronted the indie-folk band Chain of Lakes for well over a decade. Playing everything from loud, beer-soaked bars to quiet listening rooms, this Michigan-based group has built critical acclaim and a loyal following through the years. Now on the latest release Next Few Winters, Kyle returns with even more focus on his songwriting craft and his vocal mastery. As a result, the new EP comes across more as a solo effort. It also contains three of his most honest, heartfelt tracks in an already impressive career.
As Kyle states, "this is the first record I've written and recorded with 100% of my focus and attention on the songs themselves. I'm making the songs the lead singer." The extra attention on the songs comes through beautifully in their quiet, careful compositions and impeccably-crafted lyrics.
Though wise to put the spotlight on the songs, Kyle has plenty of talent to showcase on Next Few Winters. His seasoned vocals, lyrical prowess and knack for harmonies harken to classic artists such as Beach Boys and current favorites like Fleet Foxes, but this latest release offers listeners a more raw, stripped-down vocal approach that's more intimate, more personal. This new dynamic takes center stage on the track "Black Ice," but is evident throughout the album.
Yet the detailed compositions that Chain of Lakes has built a career on are far from gone. Each track is beautifully laced with guitars, violin, piano, and other instruments, working together in creating rich soundscapes that are sure to please listeners young and old. Fans of artists such as Phoebe Bridgers, Ruston Kelly, and Bon Iver will find much to love on Next Few Winters.
Though times have certainly changed for musicians and audiences alike, Next Few Winters is a shining example of why we need music more than ever. Fortunately, these new songs show that Kyle Rasche has plenty more to give. 
-J.Stover
Justin "Stovepipe" Stover is a gothic folk artist, podcaster, and writer from Grand Rapids Michigan.